The important role of parents in the NICU
As part of the UNICEF Baby Friendly Initiative's guidance to neonatal units, managing parents' experience of care is cited as a key foundation in ensuring the optimal care and recovery of NICU patients2.
By enabling parents of preterm babies in the NICU to participate in the care of their child, they will know how to care for the infant following discharge from the hospital3, with the added important benefit of strengthening their emotional bond with the infant4,5. Touch is a critical component of strengthening this bond3 and there are multiple ways parents can be more involved in the day-to-day care of their newborn in the NICU.
According to leading neonatal charities throughout the world dedicated to the care of critically ill and premature babies, parents can be involved in the daily care of their premature infants with the support of nurses, particularly when it comes to6:
Bathing

Changing nappies

Kangaroo mother care

Holding and comforting baby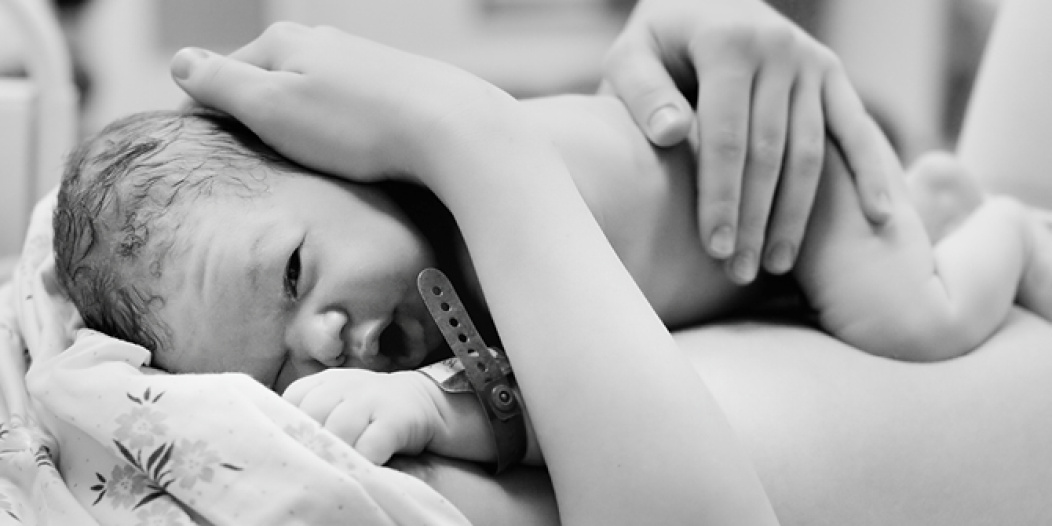 Bathing
Parents of premature babies will understandably often be tentative about handling their newborn, particularly as they look so fragile. Nurses play a vital role in both educating and reassuring parents about the delicate nature of a premature infant's skin so that they feel empowered to get involved in this part of their baby's daily care in the NICU and at home following hospital discharge. Where sponge bathing is usually the deemed the safest and most beneficial form of cleaning a premature infant7 parents will appreciate being shown how to do this step by step.
Fast facts for parents about premature babies' skin
Premature infants are skinnier and have less body fat8

The skin of a premature baby can be extremely red but is actually translucent as it is not yet fully developed9

A premature baby's skin is very thin, sensitive and prone to irritation, especially nappy rash6,7,8
Changing nappies
Parents may not be aware that the nappy changing process can be stressful to their premature baby but that shouldn't stop them from getting involved. Bliss, 10(a UK charity) provides some important considerations for parents to keep in mind for changing nappies both in the NICU and at home:
approach baby quietly, speaking softly

keep lighting, noise and activity levels low

take time and respond to baby's signals and cues
Cleaning the nappy area is equally important in order to protect a premature baby's delicate skin. Whilst hospitals will usually have their own preferred method for this, parents will often seek guidance for a commercial wipe following hospital discharge. A review published in Paediatric Dermatology6 found that wipes containing ingredients such as glycerin and citric acid can be harmful to the pH of a premature infant's skin compared to cloth and water. A wipe with minimal ingredients, such as WaterWipes which contains 99.9% purified water and a drop of fruit extract, helps to maintain the important skin barrier function of the stratum corneum. WaterWipes are the preferred wipe for many NICUs throughout Ireland, the UK, the US, Australia and New Zealand.
Kangaroo mother care
Kangaroo care, often used interchangeably with skin-to-skin contact (SSC), is a long-established practice in hospitals worldwide involving the mothers and their babies in the NICU. Provided SSC is safely administered11, it has been associated with improving newborn physiologic stability, promoting breastfeeding and healthy growth and development. 12,13,14,15
Misty Williams, NICU Advanced Practice Partner, USA, advises: "Kangaroo care, or skin-to-skin contact, is a great way for parents to really bond with their premature babies while in the NICU. Parents should be encouraged to begin practicing this once or twice a day for at least one hour at a time, or as long as it is tolerated by the baby. Ideally, the longer the better! It is best for parents to avoid doing disruptive things during kangaroo care, such as talking on the phone, or watching TV as this is meant to be a quiet time enjoyed by parent and child."
Some tips for parents new to kangaroo care:
The brains of pre-term babies are growing every day and respond to the world around them. Activities that can help support this during skin-to-skin contact could include16:
Soft talking to baby

Singing a lullaby

Reading a book
Did you know?
Maternal skin-to-skin contact in the NICU can have a positive impact on the mother too, including improved mood, a decrease in stress and postpartum depression, in addition to stimulating a care-giving environment.17.18.19
Fathers can provide skin-to-skin contact too
Whilst there is less research exploring the impact of paternal SSC, compared with maternal SSC, fathers and their premature babies can also benefit from the practice20. Studies conducted to date have linked the practice with multiple benefits for fathers, such as: reduced spousal relationship problems16; strengthening of their paternal role16,21 and helping them transition into a more equal parenthood.20
The power of SSC
To demonstrate the true power of SSC between parents and newborns, WaterWipes teamed up with one of the world's leading experts on kangaroo care, Dr. Susan Ludington to track the impact of SSC on three newborns. Check out the powerful videos to see how SSC regulated their baby's breathing, heart rate, oxygen levels and temperature within five minutes of being held in this position.
Holding and comforting baby
SSC may not be appropriate for certain premature infants, but parents should not be discouraged as their touch can be just as powerful. Parents may not realise but a simple touch can22:
Calm baby during uncomfortable or painful procedures

Soothe a restless baby

Encourage baby to be quietly awake and responsive
This can take many forms, such as simply holding baby for shorter periods of time, swaddling, encouraging suckling, massage or simply lying close to the baby's incubator21,23,24,25. Encourage parents to explore ways they can physically engage with their babies in the NICU as every baby is unique and will respond differently.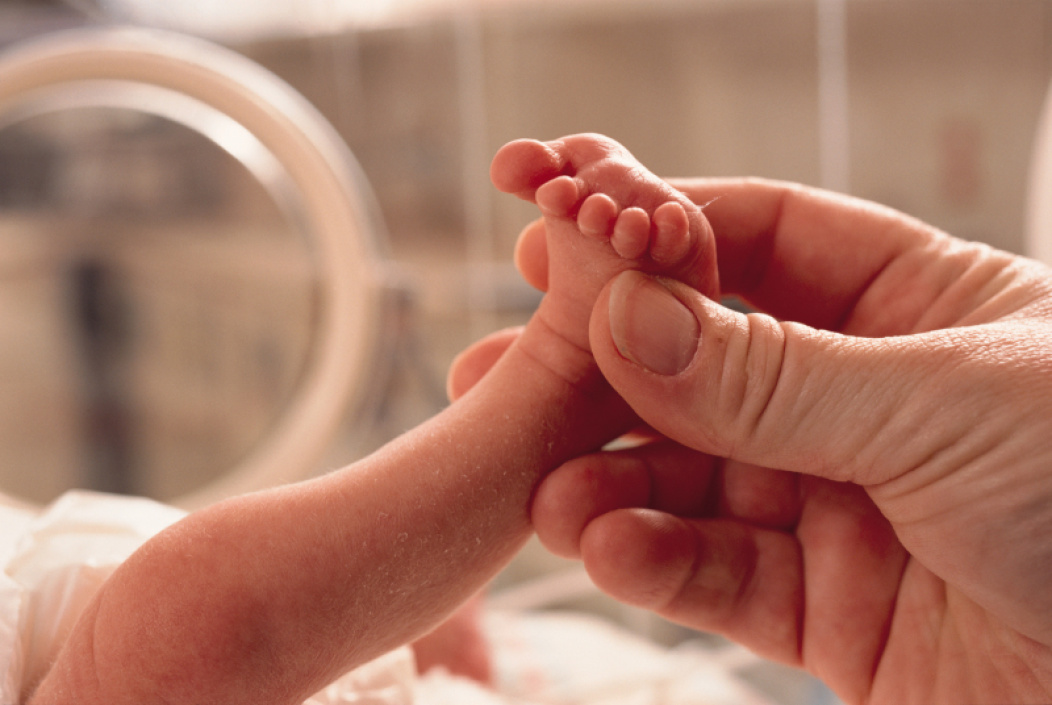 Did you know?
The skin is the largest sense organ, and the first to develop, even within the womb, so all newborns are wired to respond to touch.24 A newborn continuously receives stimulation through being breastfed and cuddled, which is vital for both growth and development.24,26
Summary
Enabling parents to take an active and hands-on role in their baby's care significantly improves their experience in the NICU.
It is important to remember, parents know their baby better than anyone. Advocating the important role of parents in the NICU is crucial not only for the baby's development but to empower parents as the baby's primary caregivers. This is especially important as baby transitions toward home. Parents who are actively involved in the care of their baby in the NICU will see a positive impact on their baby and also their own mental health and parent-child bonding.

Lucille Bradfield, Clinical Nurse Manager Neonatal
WaterWipes is proud to support NICUs and premature baby organisations including Bliss (UK), the Irish Neonatal Health Alliance (INHA), National Maternity Hospital Foundation (Ireland), Project Sweet Peas (US), Miracle Babies (US) and Miracle Babies Foundation (Australia).
Useful resources
In addition to the leaflets for parents your hospital may already provide, below are some useful resources for you to help educate and empower parents in their care of their premature baby: