Ultimately, there are only two kinds of nappies: reusable and disposable. But within these categories are lots of additional choices: pocket, pre-fold, eco, shaped, etc.
To help you make an informed decision, we've put together a simple guide to the different types of nappies available, with pros and cons for each. It's designed to take the pressure off and allow you to choose with confidence when the time comes.
Just remember, there is no 'right' option – it's whatever works best for your family. Most new parents try a few different types of nappies before settling on one they like. Or disposable when you're out and about and reusable when you're at home.
For more information on what you really need when buying for baby, check out our newborn baby checklist.
What are reusable nappies?

Types of reusable nappies

How to wash reusable nappies

What are disposable nappies?

Types of disposable nappies

Reusable nappies versus disposable nappies
1. What are reusable nappies?
Quite simply, reusable nappies (also known as cloth nappies) are nappies that can be washed and used again. They are made of fabrics that absorb liquid and are soft on baby's delicate skin.
To find out more about how look after your baby's skin, read our newborn baby skin care tips.
2. Types of reusable nappies
Reusable nappies can be divided into five different types:
Terry squares

Pre-fold nappies

Shaped nappies

All-in-one-nappies

Pocket nappies

Terry squares
Most like the nappies our parents and grandparents used to use, terry nappies are squares of towelling that you hold together with a fastener or pins. To keep baby nice and dry, you'll also need to use a waterproof cover on top.
Pros: Dry quickly and are great for those on a budget.
Cons: Not as absorbent as other reusable options.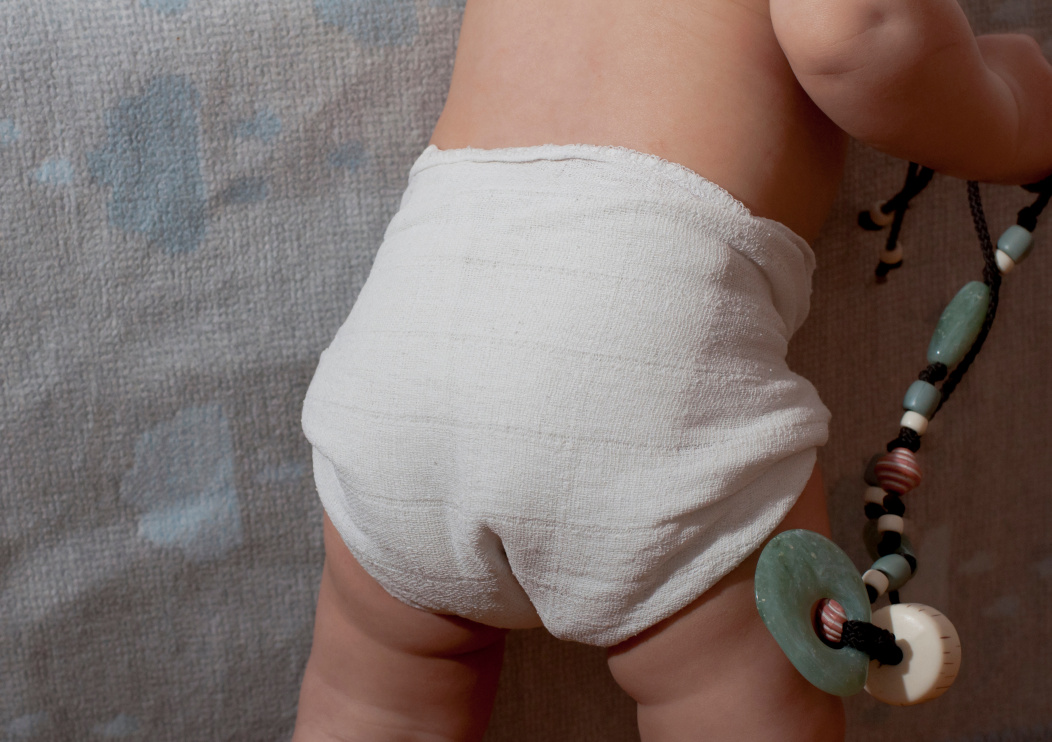 Pre-fold nappies
Unlike terry nappies, these reusable nappies are pre-folded in a rectangular shape (hence the name). They are made of soft layers of fabric, like cotton or bamboo, and should also be used with an outer waterproof cover.
Pros: Already folded, quick to dry and reasonable in price.
Cons: Smaller absorbent core than all-in-ones and shaped nappies.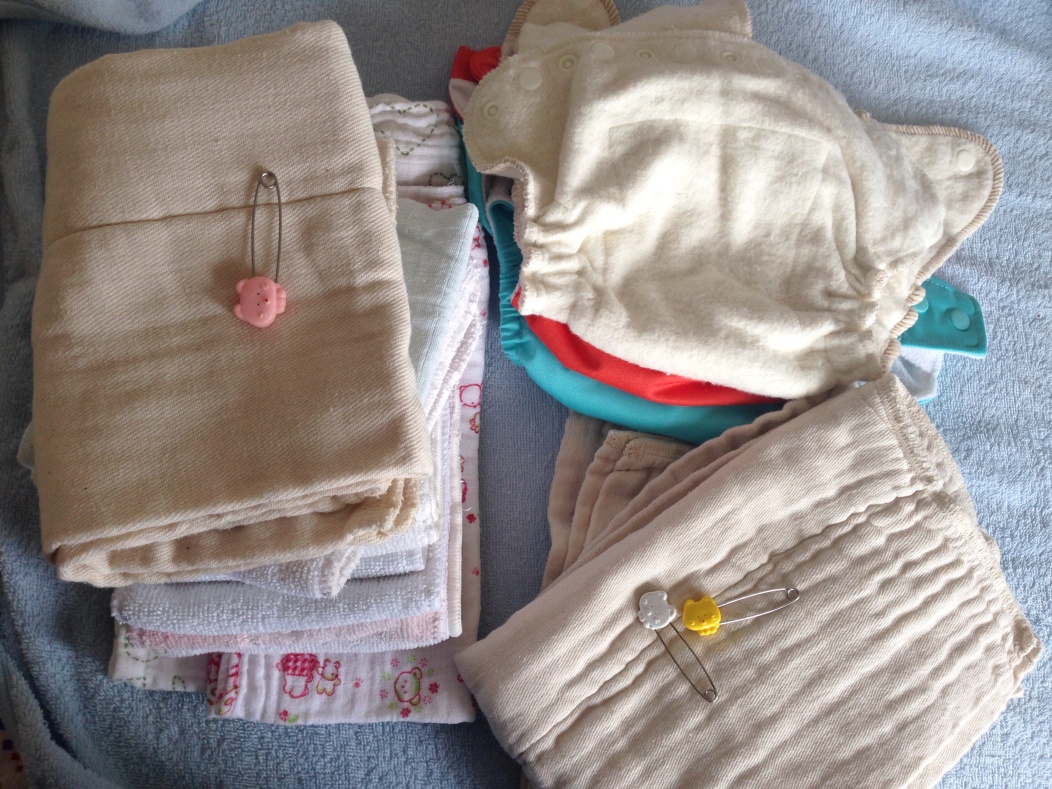 Shaped nappies
Used with a leak-proof cover, these reusable nappies (which are also known as fitted and contoured nappies) are shaped to fit around your baby. They are fastened with Velcro or poppers and come in a huge array of colours and designs.
Pros: Easy to put on and cute to look at.
Cons: Slower to dry than terry and pre-fold nappies. Also more expensive..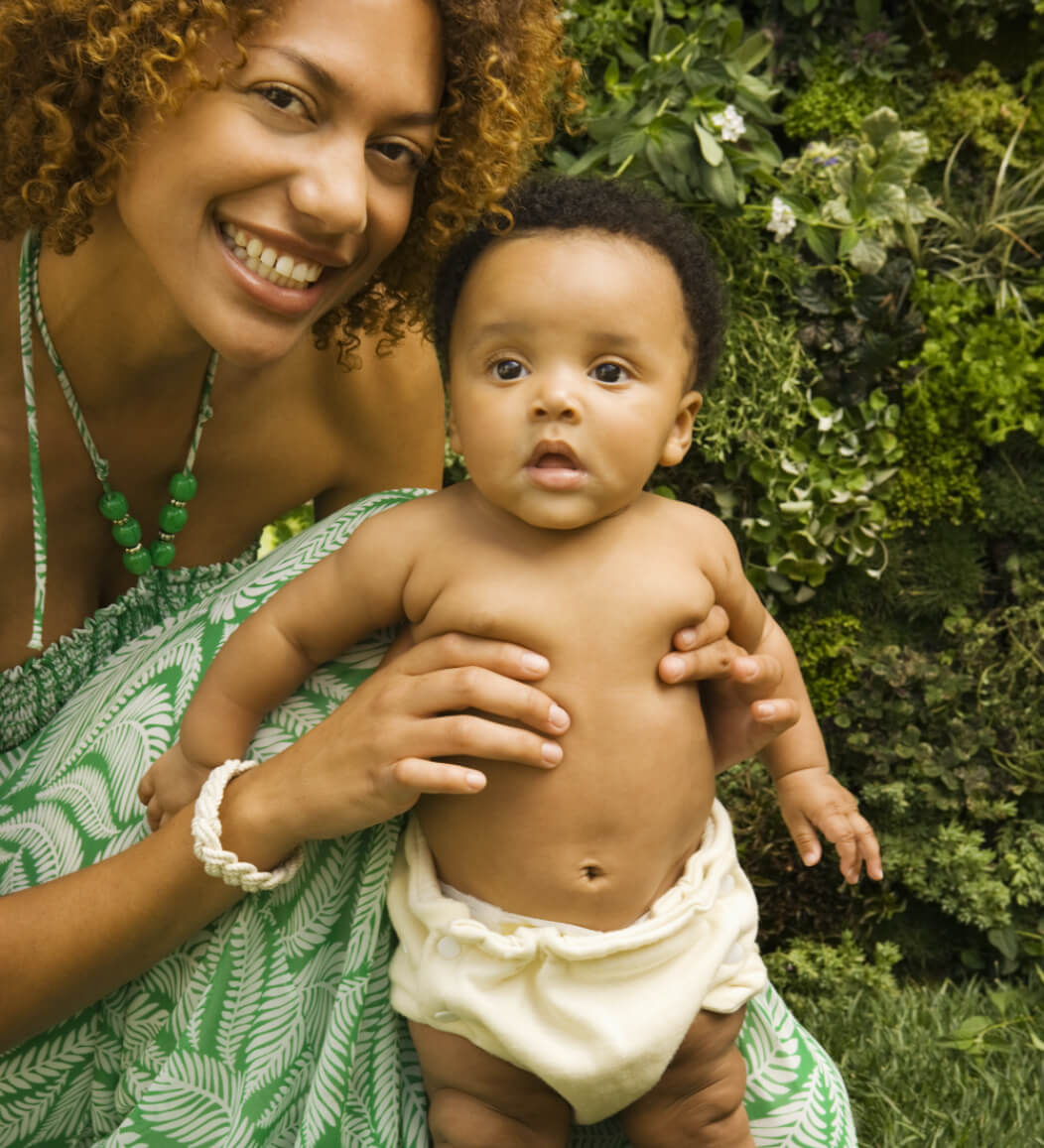 All-in-one nappies
Unlike the two-part nappies listed above, all-in-one nappies don't need an additional waterproof outer wrap as they already have one sewn in. They're shaped in a similar way to disposable nappies and can be fastened with Velcro, poppers or clips.
Pros: Fit snugly on baby and come in lots of different patterns.
Cons: Can leak more than other reusable nappies as fewer layers.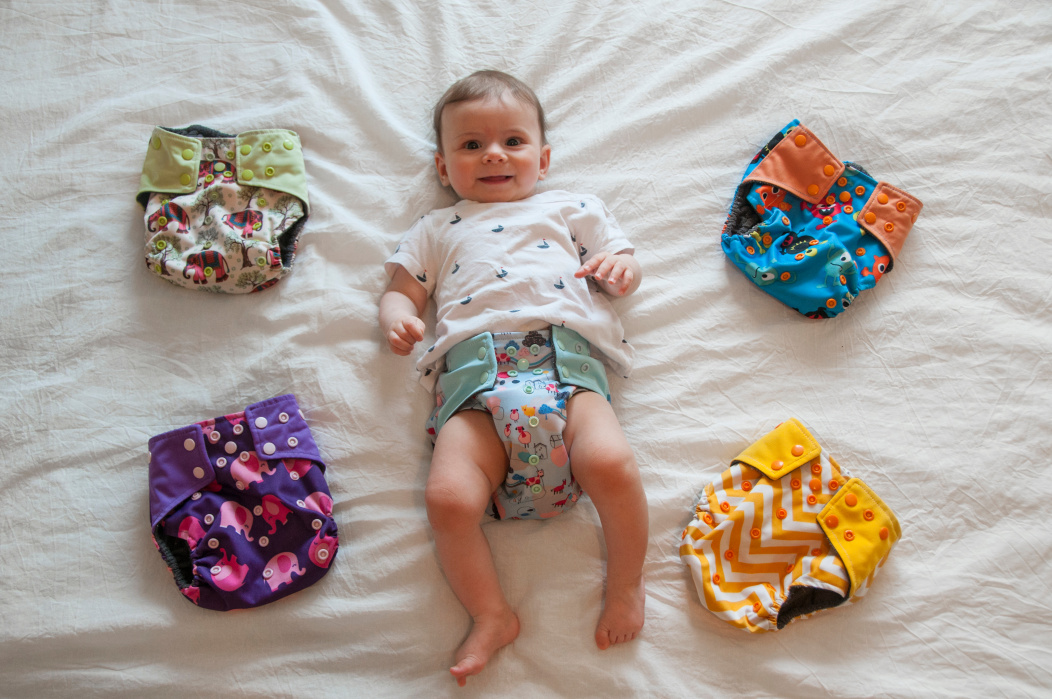 Pocket nappies
These two-part nappies work a little bit like a one-part nappy in that the outer layer is sewn to the inner layer (usually fleece). An absorbent insert of your choosing (there are lots of different types) is then added to a 'pocket' at the front.
Pros: Easy to use and often slimline.
Cons: Inserts need to be removed with each wash.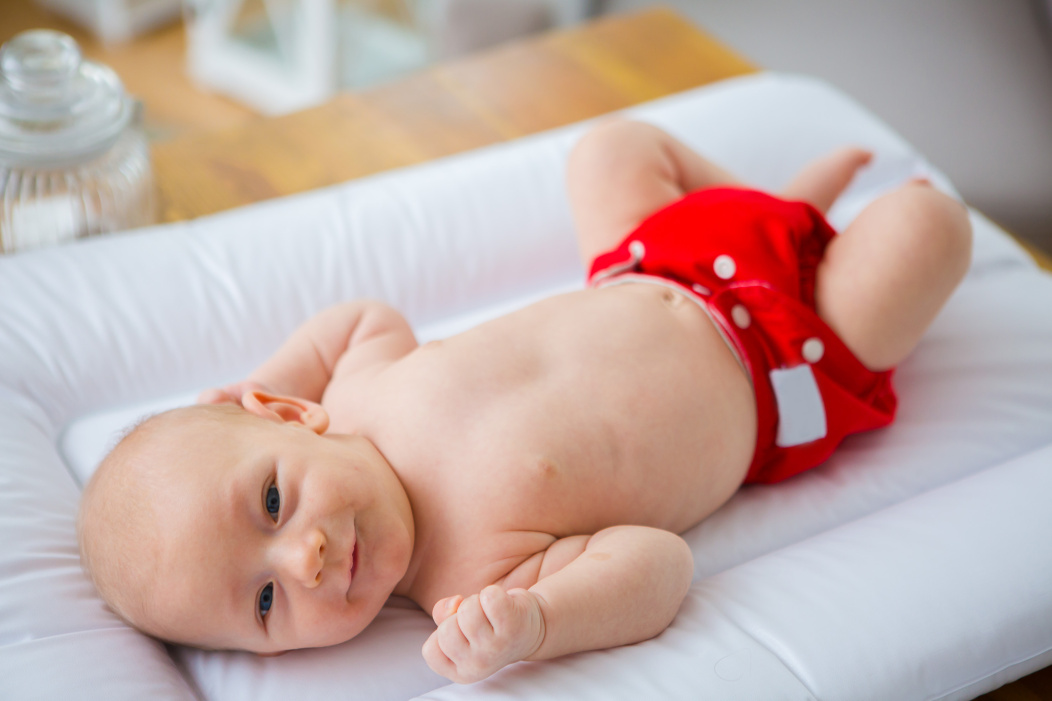 3. How to wash reusable nappies
Wondering how to wash cloth nappies? It's easier than you might think. You simply rinse off any poo and then put the nappy through two cycles: a pre-wash and a main wash. Once finished, hang to dry.
Most people wash reusable nappies every other day – in the meantime, keep them in a dry pail (also known as a nappy bucket).
4. What are disposable nappies?
Disposable nappies are nappies that you dispose of after one use. They are made from synthetic materials that are designed to absorb moisture, contain odours and prevent leakage.
5. Types of disposable nappies
There are two types of disposable nappies:
Standard

Biodegradable or eco
Standard nappies
Walk into any supermarket and you'll find a huge array of disposable nappies, from tiny options for newborns through to pyjamas pants for kids up to the age of 8+. Although they carry different brand names, these nappies all generally work in the same way: there's an outer plastic layer, a layer of superabsorbent chemicals and then a softer inner liner.
Pros: Quick and convenient to use. Easy to fasten. Excellent absorption.
Cons: More expensive (in the long run) than cloth nappies. Not as kind to the environment.
Biodegradable or eco nappies
Just like WaterWipes biodegradable, vegan, cruelty-free and sensitive baby wet wipes and WaterWipes baby wipes for weaning, eco nappies are made from biodegradable ingredients, which means they are better for the environment than plastic-based disposable nappies as they break down more quickly under the right conditions. Some eco nappies, known as compostable nappies, go a step further still, degrading into nutrient-rich compost.
Pros: Free from chemicals. Kinder to the planet.
Cons: More expensive than regular disposable nappies.
6. Reusable nappies versus disposable nappies
Read through this list and still no closer to making up your mind? That's understandable – there are a lot to choose from. A good place to start is to decide which of the two main nappy types you think will suit you best: reusable or disposable.
For lots of new parents these days, the environment is a key factor, and on that level reusable nappies win out. During the two-and-a-half-year period (on average) that your child is in nappies, you'll need around 20-25 reusable nappies. In that same time frame, you'll use around 4,000 disposable nappies.
Some mums and dads simply can't get past the 'ick' factor, however, while others still can't face washing dirty nappies every other day (with so much else to contend with as well). If this is you, then disposable nappies are likely your best bet.
There's also the financial side to consider. While reusable nappies will cost you less in the long run, the initial outlay is more substantial than for disposable nappies.
As with most things when it comes to baby, there'll probably be a little bit of trial and error. Eventually, though, you'll find a nappy that's the perfect fit – in more ways than one!
If you found this article helpful, why not take a look at some of the other articles on our Parenting Hub? For example…