What is Kangaroo Mother Care?
Kangaroo care, otherwise known as kangaroo mother care (KMC), refers to holding an infant, clothed in just a nappy, on the bare chest of a parent or care provider. Its origins date back to 1978 in Bogota, Columbia when Dr. Edgar Rey investigated it as an alternative to incubator care for pre-term infants. It is now recognised as an incredibly important part of the care of not only premature babies, but all neonates, and is widely recognised by the World Health Organisation.1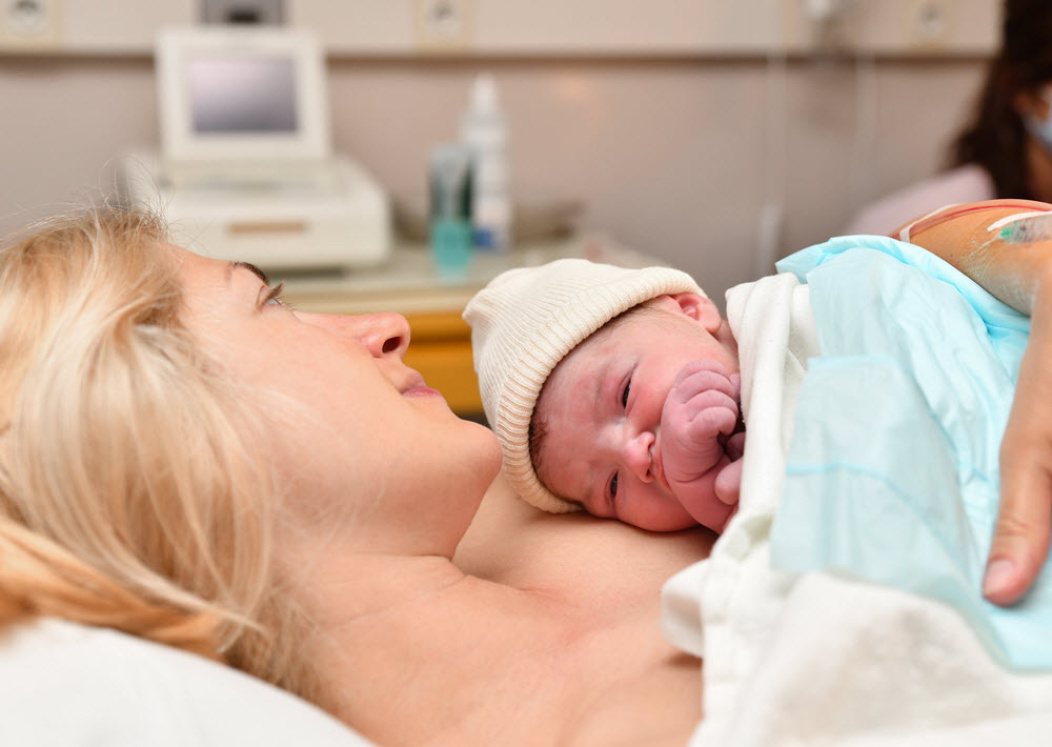 What are the benefits for baby?
A vast amount of research, particularly over the last 20 years, has found far reaching effects of this seemingly easy intervention. When skin-to-skin or kangaroo mother care is instigated, babies better regulate their temperature, breathing and cardiovascular systems.2 Metabolic function is improved, stress is lessened,3 babies gain weight faster, and more consistently,4 crying is reduced,5breastfeeding is initiated sooner and for longer periods6 and improved motor function has been observed alongside reduced physiological and behavioural pain responses.7 Babies also begin to self-regulate their sleep cycles more effectively8 and it has been proven to reduce neonatal mortality.9 Follow up studies have shown that the positive sequalae,10 even in the smallest of premature infants, last a lifetime. A study examined that the now adults, 20 years after having received the kangaroo technique, exhibited significant long lasting social and behavioural protective effects.11
What are the benefits for parents?
The positives are not confined to baby either. Parents, either the mother or father, also reap the rewards. They will have improved attachment and bonding,12 improved levels of parental confidence,9 increased milk supply in the mother and improved breastfeeding outcomes.6 When skin-to-skin is initiated directly after birth, the mothers' own thermo and cardiovascular system also regulates more quickly and stress is reduced.13 Whether a baby is born prematurely, at term via caesarean or a vaginal delivery, kangaroo mother care and skin-to-skin can and should be used universally.14 That 'golden hour' of uninterrupted infant-parent touch can lay the foundation for improved physical, physiological and mental adaptation in the postpartum period.15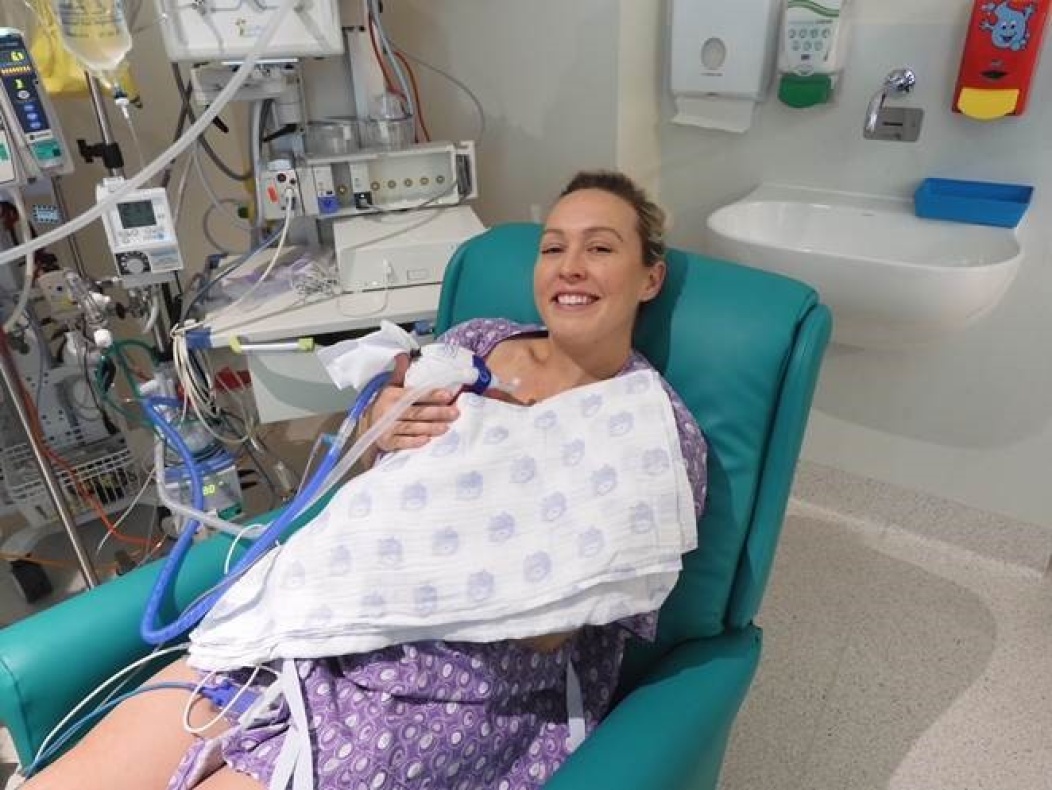 How can healthcare professionals support new mothers during this time?
It is incumbent on HCP's to ensure that the kangaroo technique and skin-to-skin are enshrined in every policy from the maternity unit and delivery suites to the NICU. Having all experienced an erosion of the 'norm' over the last year, it is important that HCPs ensure that all new parents are actively encouraged and educated
to practice kangaroo mother care or skin-to-skin with their baby, and facilitate its use in every setting, even despite the hurdles of Covid-19. One of the toughest parts of the Covid-19 pandemic has been the loss of human contact and in particular, touch. We have all had to keep our distance, at work wear layers of PPE and other than with those in our home 'bubble', touch has been totally absent. However, despite this, kangaroo mother care and skin-to-skin contact are still to be highlighted, advocated for and encouraged for all babies.
For more information on the importance of maintain skin-to-skin contact for mum and baby during the Covid-19 crisis, check out expert midwife Marie Louise's advice.
About WaterWipes
WaterWipes are made with 99.9% water and a drop of fruit extract. For more information on WaterWipes, please visit the WaterWipes homepage.