Tips for staying cool in the summer
Stay hydrated
When the forecast tells you it'll be a glorious day, be sure to never leave the house without a bottle of water. Feeling too hot during pregnancy can be uncomfortable, so you need to be able to cool yourself straight away, as soon as necessary. Treat yourself to a vacuum water bottle to enjoy ice-cold water on the move.
Stick to the shade & air conditioning where possible
Hot weather or a heatwave can be uncomfortable when you're pregnant, and in extreme cases lead to dehydration, fatigue, and even heatstroke. So it's important to find ways of keeping cool when pregnant. Whether on the beach or having lunch in a restaurant try to stick to the shade wherever possible and find well air-conditioned spaces.
Tips shared by Malin Ghavami, Lead Midwife/Head Nurse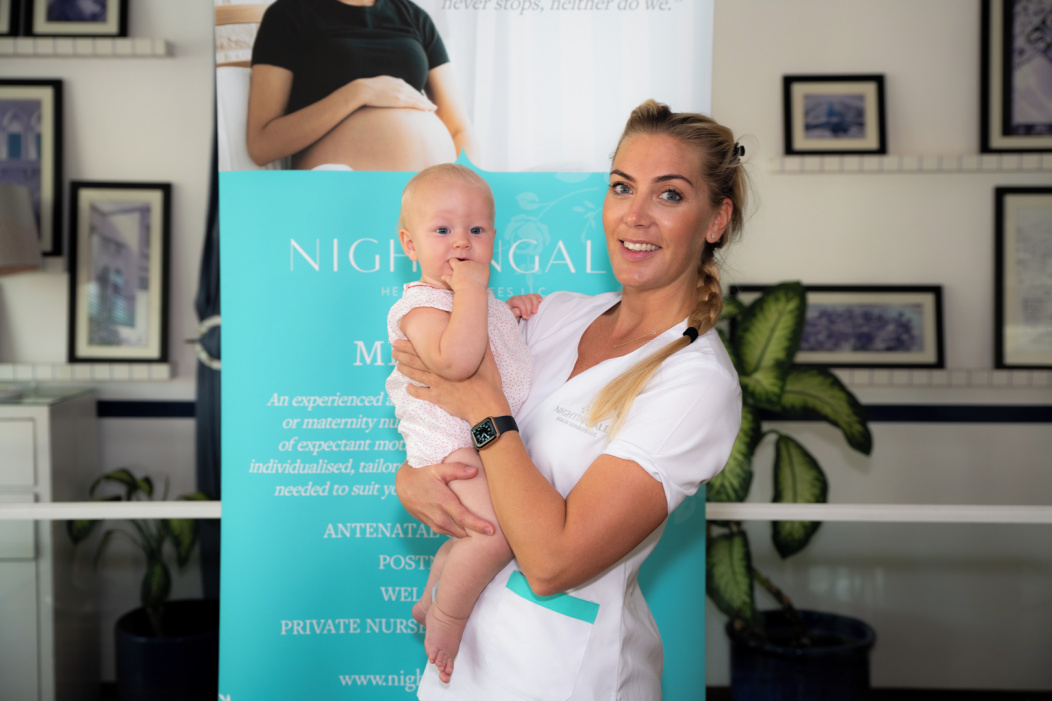 Swim, swim swim!
One of my favorite advice I usually give out to my patients are swimming- for various reasons:
The weightless feeling, when you are too hot, the cool water, the silence, the free time and not to forget the exercise!
Invest in crawl, backstroke, or water aerobics if you want to exercise in the water during your pregnancy. Crawl creates a torso rotation that helps keep the spine moving which is very good for someone pregnant!
Breaststroke might give a strong backbend in the neck and lower part of the back, you might also take out too much mobility at the bottom of your back and pelvis during these type of stroke with your arms.
As many pregnant women are already stiff in the lower back due to the extra weight on their front, we don't want to cause any additional lower back or pelvis pain.
Pregnant women also gradually lose their torso support and become more exposed, which can cause unnecessary discomfort in your joints and muscles and pelvis, the weight-loss sensation in the water usually gives a fantastic pain relieve-sensation!
*Avoid swimming and bathing if you are at the end of your 3rd trimester and your "mucus plug" has come out or if the bag of water is broken
Take it easy
Avoid physical exertion during the hottest hours of the day, take it easy, and use the luxury facilities a little bit extra when you are pregnant, such as home delivery for most of your shopping. Think about organizing appointments at the comfort in your own home. Many appointments and consultations can be found online or as a home-session these days.
Treat yourself and your family with take-out food, luckily there are plenty of healthy balanced food to order from various food-apps in UAE.
To bring your pulse rate down while resting also helps to cool down your body temperature when needed…
WaterWipes are the only baby wipes awarded by several associations:
Skin Health Alliance

Allergy UK

The National Eczema Association of America (NEA)

Gold Winner of Mother Baby & Child Awards 2018 & 2019 as Baby Wipe Brand of the Year

The Eczema Association of Australasia (EAA)

Registered with Vegan Society