After all, there's nothing more upsetting than watching your baby in discomfort, and it can really overtake all aspects of your life.
Causes of contact dermatitis
Contact dermatitis can arise if something is irritating your baby's skin, such as chemicals found in soap and bathing products. Diaper rash is actually one form of contact dermatitis. Caused by urine and faeces combining with the heat generated inside the diaper, it can occur anywhere covered by the diaper.
"When Tristan got diaper rash, I couldn't believe how much it was hurting him,' says mom, Juliet. 'He was shaking as we were changing him which was obviously really upsetting, but it did clear up pretty quickly."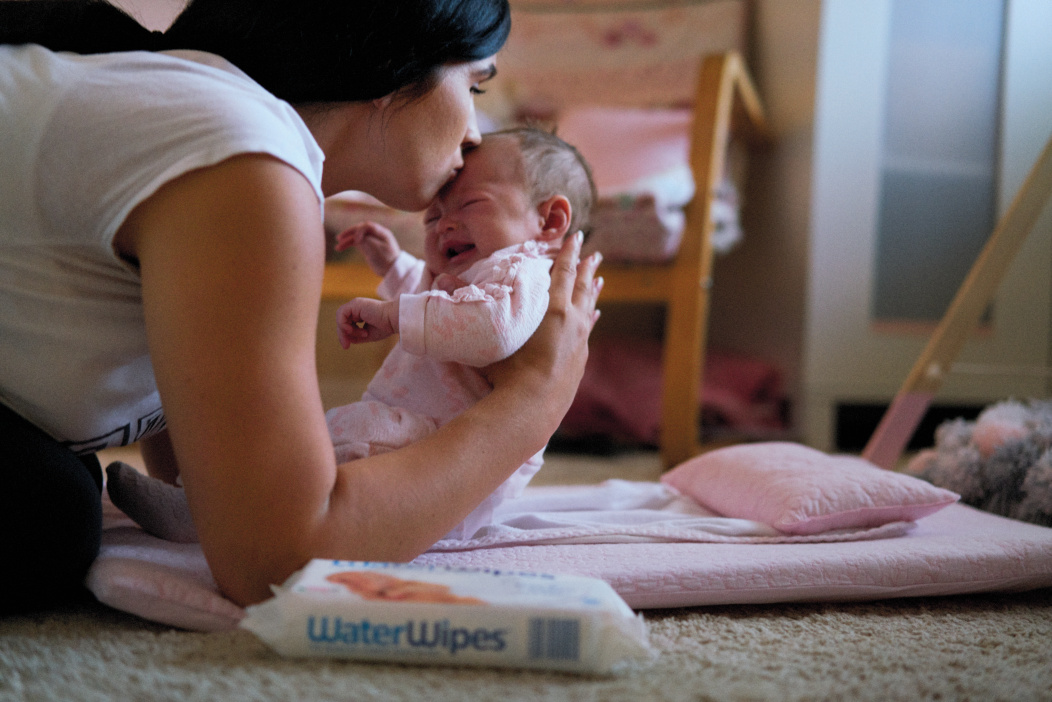 Help avoiding contact dermatitis/diaper rash
One way to avoid contact dermatitis diaper rash is to make sure your baby's diapers are changed regularly, plus use only the purest baby products on their skin. WaterWipes were created by a father who was concerned about his daughter's diaper rash, and are recommended by midwives for newborns.
Skin conditions really are no fun but please remember they do clear up and you and your baby will feel more comfortable, more rested and happier in no time.
However, if you are ever worried about your baby's skin, always consult your healthcare practitioner or midwife.