taking a stand against nappy rash
We're proud to say that a recent independent study put WaterWipes to the test against two leading brands and we came out on top as the best baby wipe for nappy rash*(read BaSICS study) . Not only did the babies taking part have less nappy rash when using our wipes but if they did get it, their nappy rash didn't last as long. Good news for babies and parents everywhere – especially when as many as 88% of parents say their little ones have experienced nappy rash.
So, what makes WaterWipes the best when it comes to nappy rash? It's all down to how we make them. Our wipes contain two simple ingredients - purified water and a drop of fruit extract - and use unique water technology to give your baby's bum a deeper yet gentle clean. That means every time you pick up one of our wipes, you are not only cleaning but caring for your baby's skin.

*WaterWipes are a cosmetic product and do not treat, cure or prevent diaper rash.
What better reason to choose WaterWipes?
If you're struggling with nappy rash and want to know what more you can do, see our nappy rash tips.
say no to sore bottoms.

With every wipe of WaterWipes you're taking
a stand against diaper rash.
As a product that was born out of a father's desire to gently care for his daughter's sensitive skin, we know nappy rash can be as tough on you as it is for your baby. And now, thanks to an independent study, you can relax knowing WaterWipes clean and care for your baby's skin – and by choosing them you're doing the very best for your baby's bum in the fight against nappy rash.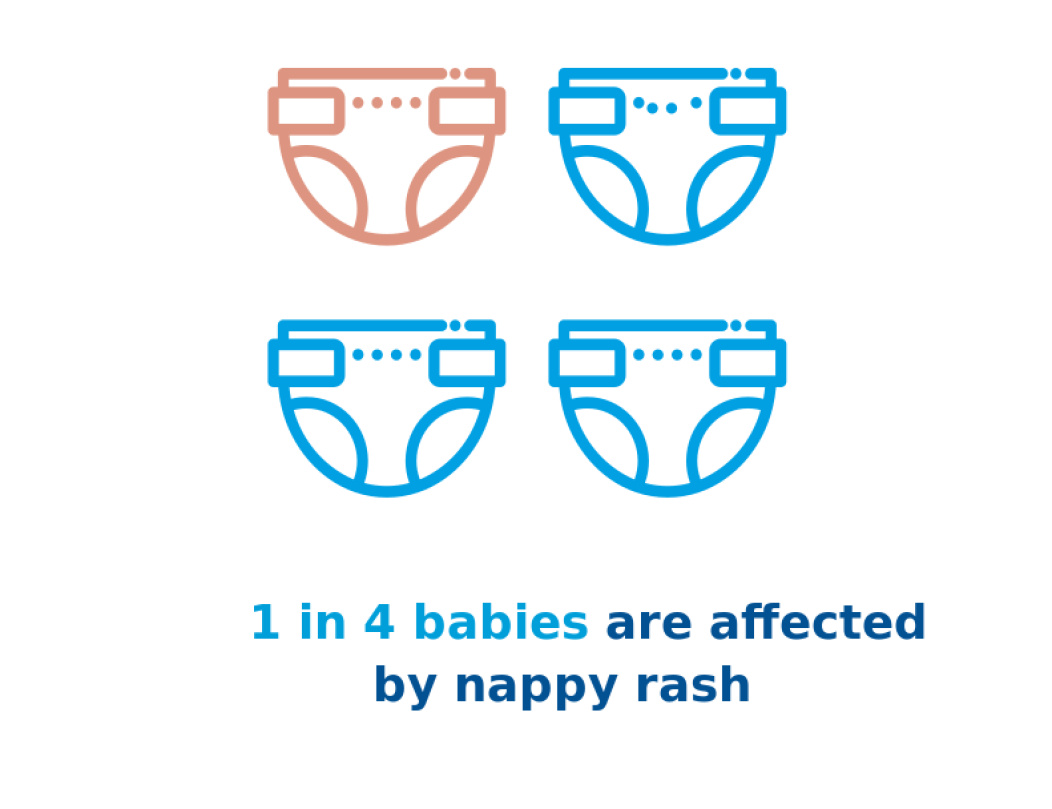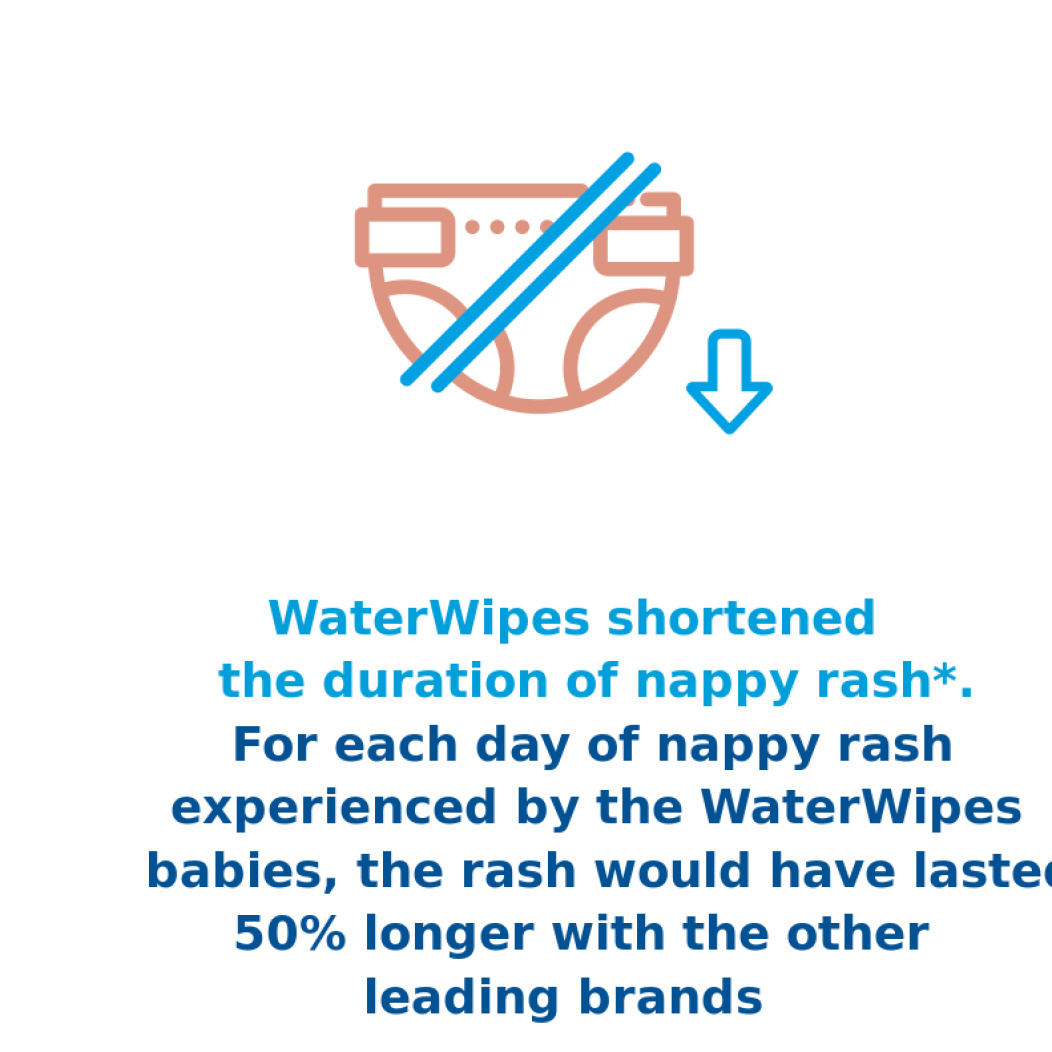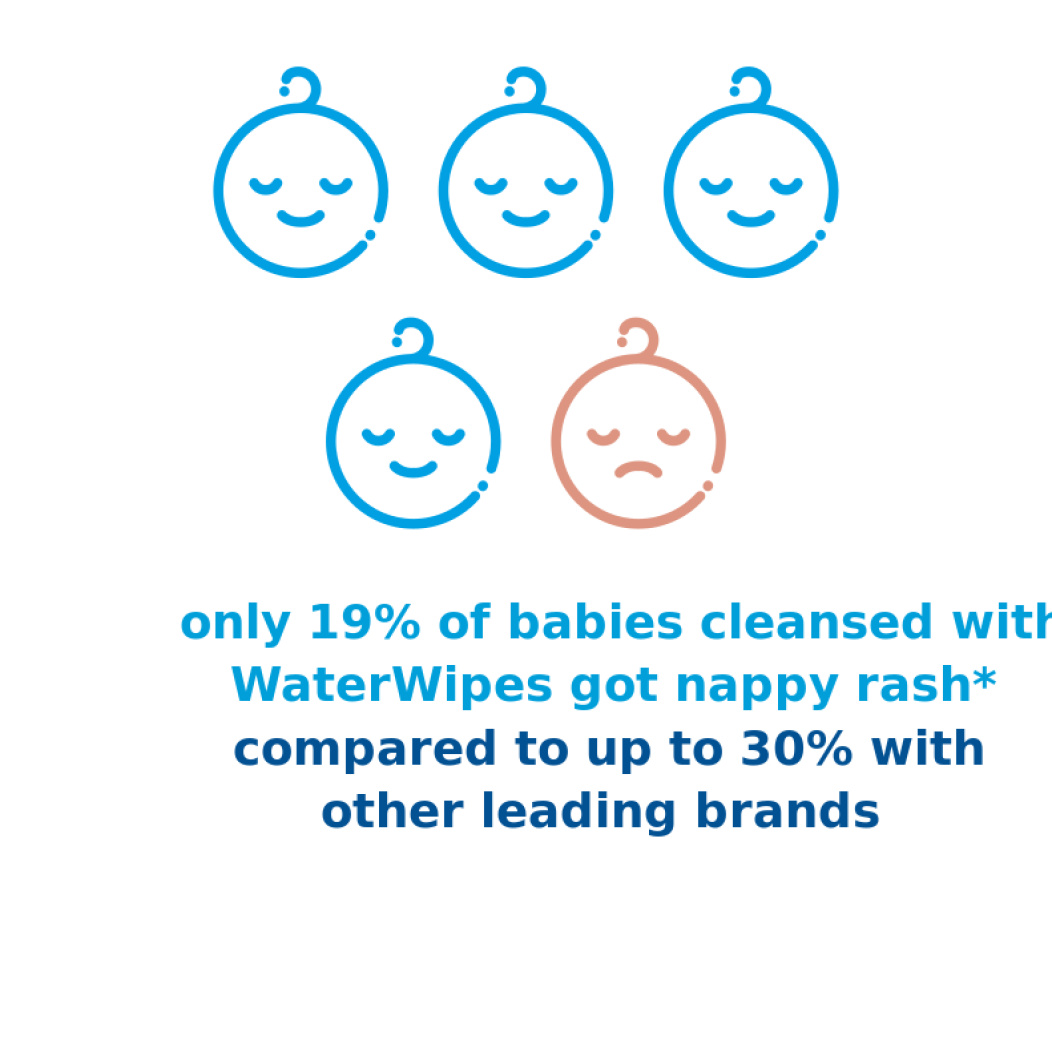 * WaterWipes are a cosmetic product and do not treat, cure or prevent diaper rash.
No.1 in a clinical test of three brands. Price AD et al., The BaSICS (Baby Skin Integrity Comparison Survey) study. 2020 https://doi.org/10.1016/j.pedneo.2020.10.003