Here, talking about the milestones she experienced with her twins, Francesca shares her own honest experiences and milestones during her neonatal journey with her twin girls.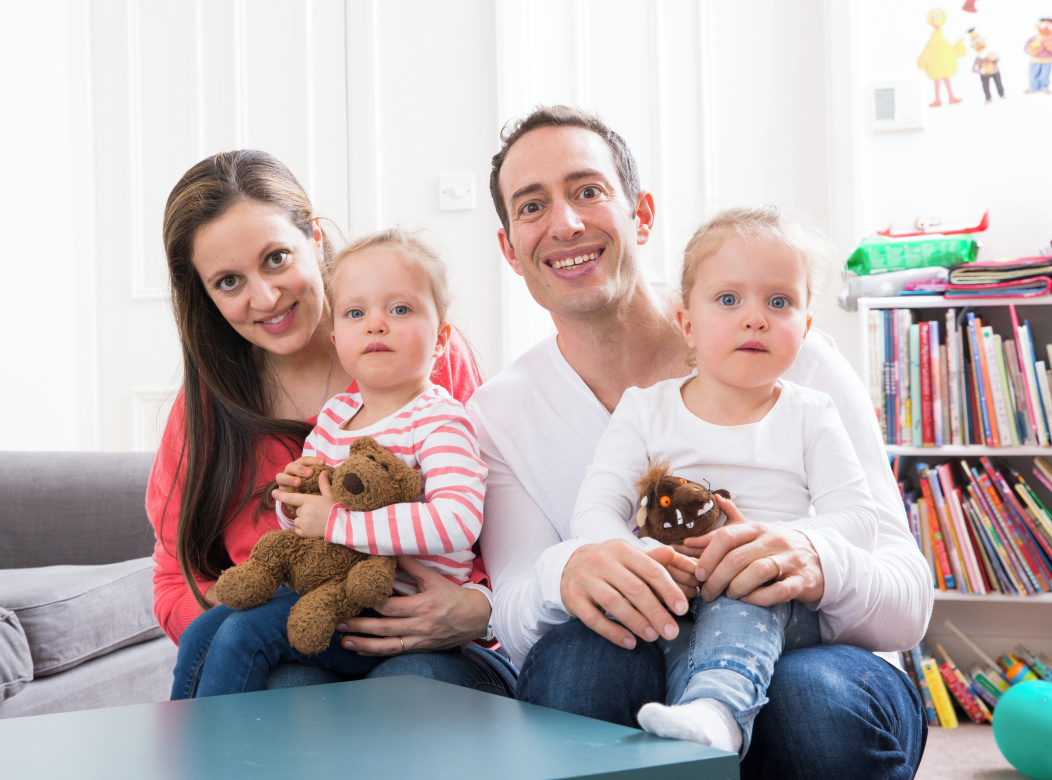 During the fifty-six days that Raffaella and Celeste, my identical twin daughters were in the NICU, I experienced first-hand the magnificence and beneficence of the National Health Service (NHS), and the kindness and generosity of those who work within it. Until this period of my life I had never had an operation, never spent a night in hospital. But the NHS had been there anyway, silent, ready, poised to catch me if ever I fell. My first stumble turned out to be an unexpected placental abruption at 29+6, after an easy and uneventful monochorionic diamniotic (MCDA) twin pregnancy.
Our best nurses gave precious gifts; taking time to teach, to explain, to name each probe, each wire, each machine; waiting to replace a baby's oxygen mask until I was there so that I might, just for one fleeting moment, catch a glimpse of my daughter's naked face, or to change a hat for the first time, so I might learn – many days after their birth – whether they had hair, and if so, what colour it might be. I fell on these consolations; I squirrelled them jealously away like gems. No knowledge is too fundamental to be taken for granted – I hadn't known I could hold my twins together until, eleven days after they were born and just hours before an ambulance came to take one to another hospital, to separate them for who knew how long, a nurse asked me if I would like to try. I didn't want to disturb our busy carers by asking for explanations or for help; it's only now I see that the sooner I learned to change nappies, to swap sats probes, to take their temperature, the sooner I could lift those small tasks from the shoulders of the medical staff. Everyone would benefit – and I would start, slowly but surely, to feel like a mother.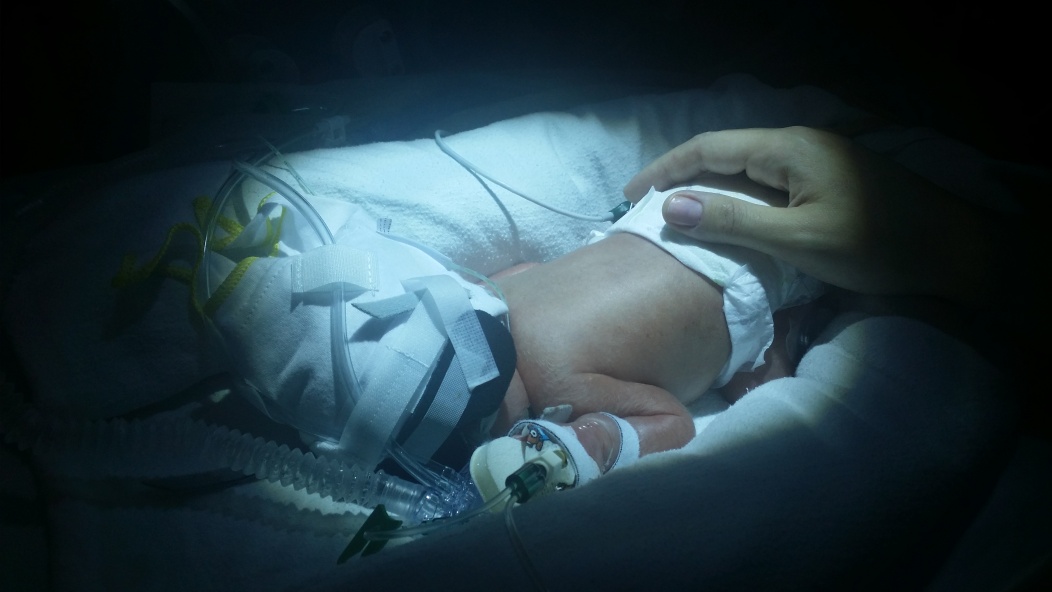 There were so many lost moments. In our second month, I came in one day and found Celeste in a babygro for the first time – it was meant to be a wonderful surprise, a step towards normalisation, and home. The night nurse had done it, and I know that is how it was intended. But it felt like a tiny bereavement that another hand had first dressed my daughter. The tiny outfit came from a chest of donated clothes in the hallway; what simple pleasure it would have given me to open those drawers and decide. There is a reason that 'Today I wore my own clothes' is one of the Bliss baby milestone cards – suddenly, instantly, there is an arena in which parents are able to make choices, however small.
And so, I treasured the responsibilities I did have. One of my favourite nurses, Joanna, suggested that I bring in sheets so the babies could get used to scents from home. From then on my clothes horse was festooned with printed muslins – monkeys, giraffes, penguins: signs of babies, signs of life. I ironed these tenderly, eradicating every crease that might irritate delicate skin, even on nights I was so tired I fell asleep in my own, un-ironed clothes.
For those mothers with three children already at home, more laundry would not have been a gift. I imagine; it is for the nurse to judge, to guess what home might look like for these women they see day after day, traumatized and tired, doing their best.
But for me, returning each night to a silent home, it was wise, and kind.
There is a sisterhood on the ward – a sisterhood of mothers and, in many of the best moments, a sisterhood between mothers and nurses.
Neonatal nurses can be like midwives, delivering us to our mother-selves. That type of care takes energy and time. It is harder in the short term to teach a crying new mother how to change a micronappy than it is simply to change it – but active parental involvement can hasten a baby's recovery, and the sooner mothers are enabled the sooner, we hope, our babies will be out of the door.
Francesca Segal's memoir, 'Mother Ship', a diary of the 56 days her twins spent in the THE NICU, is published by Chatto & Windus, Vintage. For further information and to buy a copy visit Amazon.com.au.