At WaterWipes, we understand that having a newborn baby is already an overwhelming and emotional experience, let alone if your baby is born premature and has to stay in hospital - with the cot and nursery at home left empty.
That's why WaterWipes is a proud sponsor of Miracle Babies Foundation - Australia's leading organisation supporting premature and sick newborns, their families and the hospitals that care for them.
WaterWipes are pure and safe enough to use on the most sensitive of skin, including that of newborn and premature babies, so WaterWipes have teamed up with Miracle Babies to be included in it's incredible NICU Survival Pack. These packs are provided to families in NICUs and Special Care Nurseries across Australia to provide support and education, along with tools and resources to help these families navigate the frightening NICU environment and experience.
Alessandra Guilhem was introduced to the Miracles Babies Foundation and WaterWipes following the premature birth of her first son Ryan, seeking help through the Miracle Babies' NurtureGroup and Survival Packs. As her family are located in Brazil, she is forever grateful to have received the support and guidance she so deeply needed.
When Alessandra went for her routine ultra-sound at 22 weeks, she was told that she had a short cervix which was only getting shorter, so immediate surgery was needed. Alessandra was told that she had a very high chance of giving birth prematurely.
Six weeks after surgery, at just 28 weeks, she gave birth to her son.
Ryan was born with no major health issues, however as he weighed just over 1kg and arriving three months early, he needed the specialised care of the NICU. Spending time in the NICU at both Newcastle Hospital and Liverpool Hospital for the first three months of his life, Ryan grew into a healthy baby. This time in recovery however, particularly for a first-time mother such as Alessandra, was extremely difficult .
"It was hard not having my baby boy with me at home right away. You feel this sudden disconnect which is very challenging to deal with. That's why I was so relieved when one of the nurses introduced me to Miracle Babies," said Alessandra.
"The stories that I hear from other mums who have gone through similar situations to me, and the advice and support these mums offer is priceless. I don't know what I would have done without them," said Alessandra.
Alessandra also received the Miracle Babies NICU Survival Pack containing WaterWipes.
"I was so glad to be introduced to a baby wipe that is safe to use on Ryan's sensitive skin. When Ryan finally came home it was right in the middle of summer and the heat really irritated his skin, so it was amazing to be able to use a safe wipe on his skin that simultaneously cleaned and cooled down my little boy. They're by far my favourite wipes!"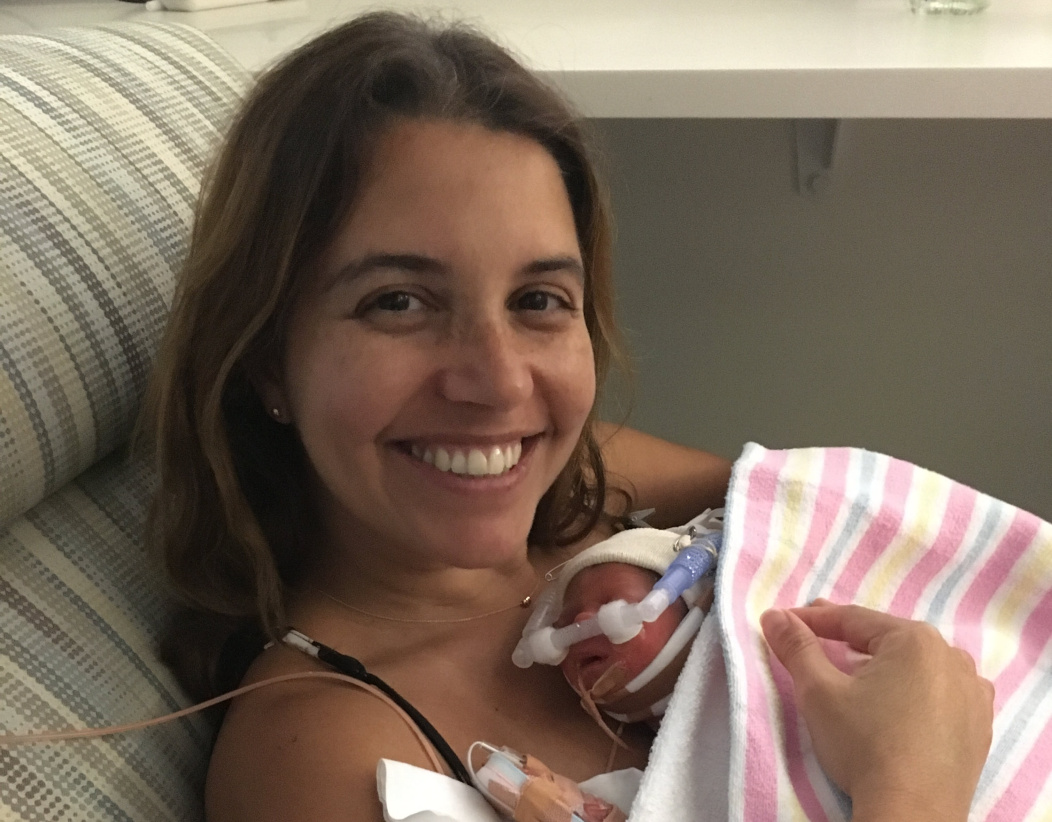 Kylie Pussell, CEO and Co-Founder Miracle Babies Foundation, said that they are proud to partner with WaterWipes on achieving better, healthier outcomes for premature and sick newborns and their families.
"WaterWipes' commitment to being pure, gentle and safe for the most delicate skin is very important to the families we support as a premature baby is extremely vulnerable. The simple ingredients in WaterWipes can be very reassuring. With so many concerns and things to think about, it's important that parents who have had a premature baby feel confident that they are doing the best for their baby," Kylie Pussell CEO and Co-Founder Miracle Babies Foundation.
About Miracle Babies
Miracle Babies Foundation is Australia's leading not-for-profit organisation supporting premature and sick newborns, their families and the hospitals that care for them through vital resources and support services. More information at www.miraclebabies.org.au. Since 2005, Miracle Babies Foundation has been passionate in developing and providing vital programs and resources to support and enhance a family's experience from a threatened pregnancy, hospital journey with a premature or sick newborn, the transition to home and beyond.
Watch more videos on Miracle Babies here on our YouTube channel.