Anyone who has welcomed a new little bundle into the world will know what a profoundly life-changing and overwhelming experience this is. No amount of planning can fully prepare you for what's coming, although this doesn't stop expectant mothers from doing plenty of it… Most of us will remember spending those long anticipatory months of pregnancy not only daydreaming about who the little person we're growing will become, but also setting our expectations around how we will begin to bond with our tiny being – from that first skin on skin contact, to how we'll initially establish feeding – as we create our birth plans.
As most mothers will understand, a baby's entrance into the world doesn't often go to plan, but every birth is still a marvel and – in those first days and weeks of the 'newborn bubble' – real life fades away. We're full of hormones, and full of wonder, and most of us remember it taking a while to work out what day it is, and which way is up again… It's a beautiful but also incredibly tough time.
For new parents of a sick or premature newborn, this time can be even more disorienting, as the experience of their baby coming into the world may be even further from what they expected or planned.
While emotions and hormones are already running high, separation from their baby, while their newborn receives the vital care it needs, can be heartbreaking. In many cases, a mother will leave the hospital initially without their new bundle in their arms, which is a significant readjustment of expectations when they'd dreamed that they would be settling into their new life together as a family. For parents with a premature or unwell newborn, an already overwhelming experience can also be traumatic.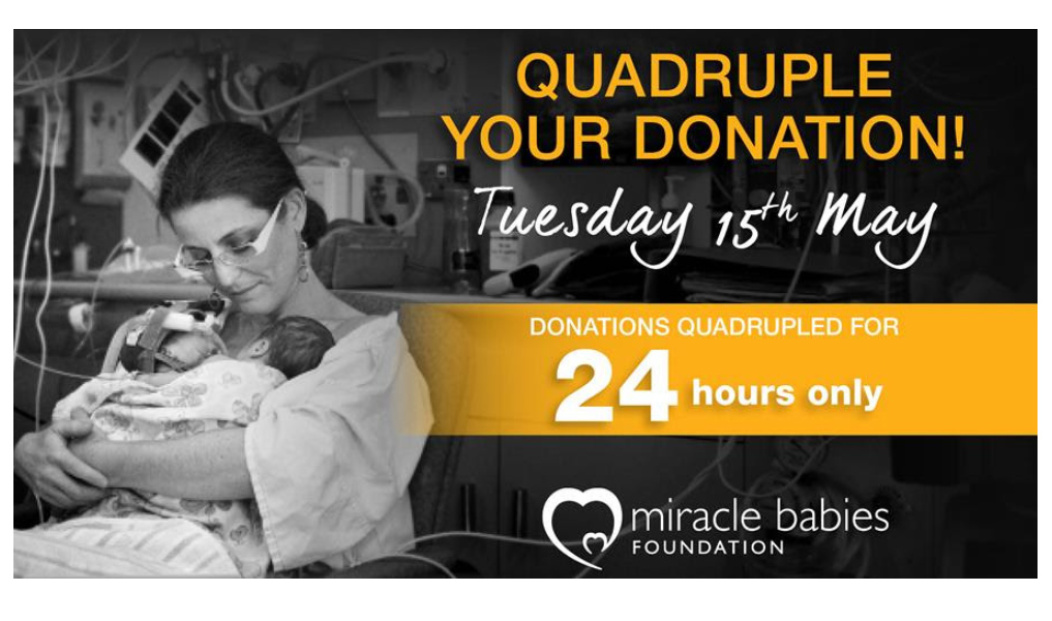 That's where Miracle Babies Foundation comes in – providing vital support to the babies themselves, their families and the hospitals that care for them. Another example of the incredible power of women, Miracle Babies was formed by a group of mothers of premature and sick newborns who bonded over their NICU experiences. From a small local charity, committed to supporting other families of miracle babies and giving back to the hospitals that care for them, Miracle Babies has grown to a national foundation that continues to care for our most vulnerable littlies.
At WaterWipes we too understand just how vulnerable babies are when they're starting out their journey in the world; it's for this reason that we've created the world's purest baby wipe – a gentler and safer option. Because their little systems are still continuing to develop, a baby's skin – their largest organ – is much thinner and more delicate than our own. Not only does this make them more susceptible to their surroundings, it also means that what goes on a new baby's skin matters. This is even more true for premature and unwell newborn babies – and it's for this reason that WaterWipes are proud to sponsor the work of Miracle Babies.
While we're supporting Miracle Babies year-round, May this year is especially important as a month of miracles. The 'Miracle Month of May' is all about highlighting the incredible work that Miracle Babies do to support premature and sick newborns, their families and the hospitals that care for them, as well as to celebrate the stories of some of our littlest miracles.
Your support counts, so help us help Miracle Babies. Click here to find out how you can get involved and do your bit during the Miracle Month of May.