132 babies are born each day requiring specialised care and we need you to help us help them. That's 6 babies every hour! It costs $67 to provide life changing support and resources to a family through the hospital journey and beyond. Without your help, families are at risk of missing out. Sadly, we know we aren't being able to reach every family. Your donation can help us extend our reach with our support services and resources for families across Australia.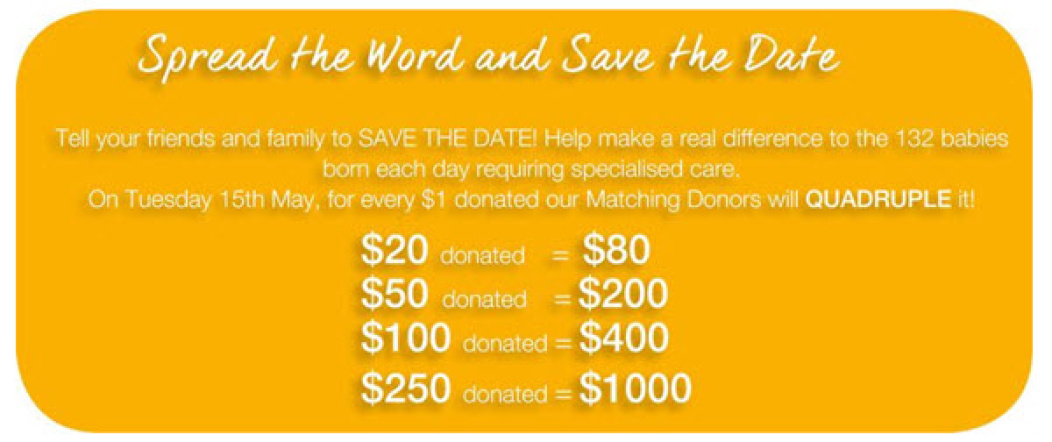 Funds raised will support families through the NurtureProgram® services and resources. Miracle Babies Foundation NurtureProgram® is Australia's only comprehensive parent to parent support program available from a threatened pregnancy, during the time spent in hospital, the transition to home and beyond. This support also includes the loss of a baby cared for by a Neonatal Intensive Care Unit. This program is provided free to Australia's miracle families.
Join WaterWipes in helping this amazing charity this Tuesday the 15th of May!